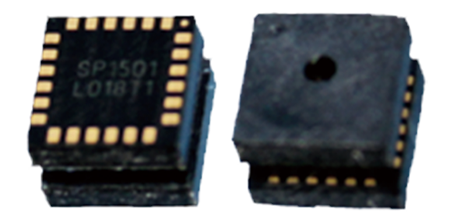 "Direct Time-of-Flight (ToF) technology"
No multi-path and no multiple object problems as for iToF.
---
"On-chip SPAD detection"
High sensitivity allows the use of low power laser diode.
Low breakdown voltage (<20V) and low temperature coefficient (18mV/ºC) guarantees high reliability.
---
"Fast Time-to-Digital Converter (TDC) architecture"
Low dead time and accurate distance ranging.
---
"On-chip DSP with accurate depth algorithm"
High precision covering from short to long range, even with very dark or glossy objects.
---
"Multi-echo measurement"
Multi-target detection (can recognize the transparent objects such as the glass materials).
---
"Fast measurement up to 21.6kHz"
---
"Maximum distance ranging up to 50m"
Performance
(Evaluation Kit)

Mode
I
II
III
IV
Speed [Hz]
1.8k
3.6k
5.4k
7.2k
Range [m]
>12
Accuracy [mm]
±20 @0.05-12m
1-δ Precision [mm]
<5mm
@0.05-12m
<6mm
@0.05-12m
<8mm
@0.05-12m
<10mm
@0.05-12m
Wavelength [nm]
808
Laser diode
300mW CW in pulsed operation
Supply voltage [V]
5
Current [mA]
75
Accuracy/Precision
Following operating characteristics are measured with our typical evaluation kit. Please contact us if you are interested in our TOF LiDAR solutions.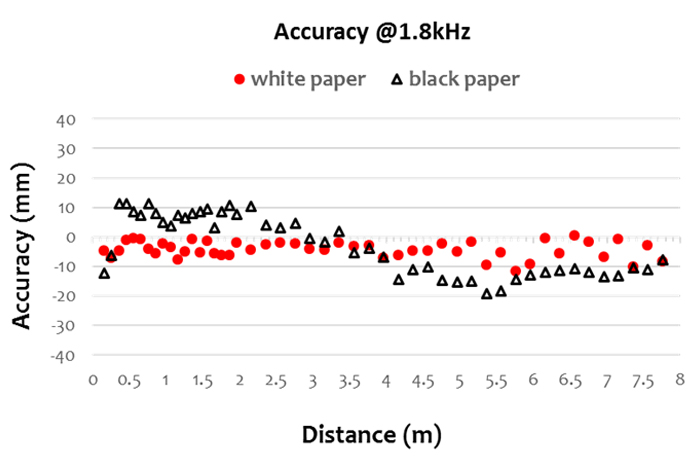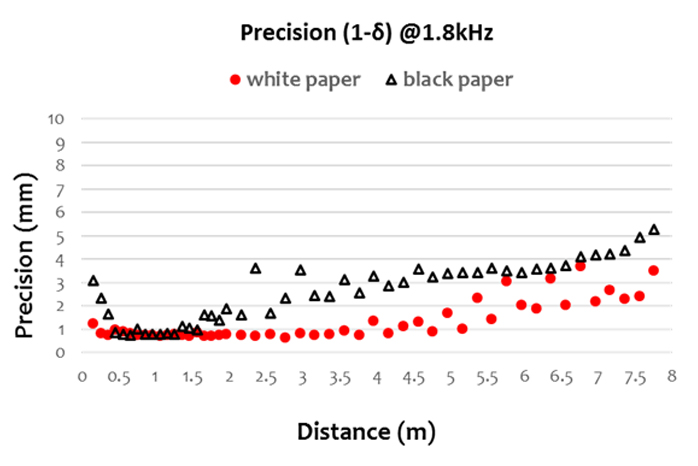 Help & Support
Contact Us